Inn Guests start out their day with a fabulous breakfast served with locally roasted coffee or tea of your choice in our dining room or on the back deck overlooking the gardens. You can expect fresh cut fruit and baked goods plus a hot option, which are created by Laura or Ross using fresh ingredients, as available, from the Inn's garden and local farms.
We only serve breakfast to our Inn Guests.
Pictured below: Maine blueberry French toast and muffins, banana bread, bruleed grapefruit and a tower of fresh cut fruit.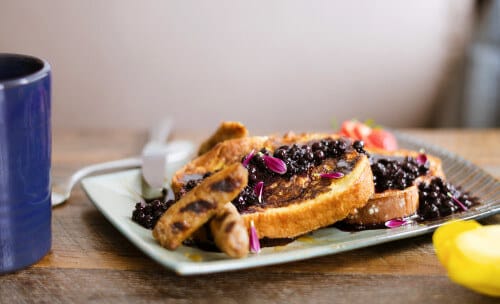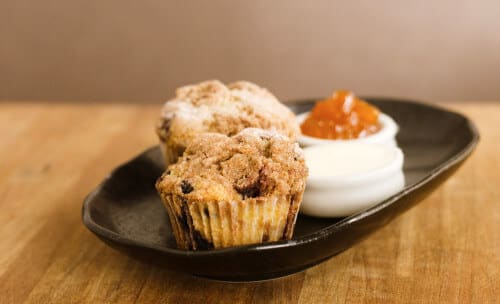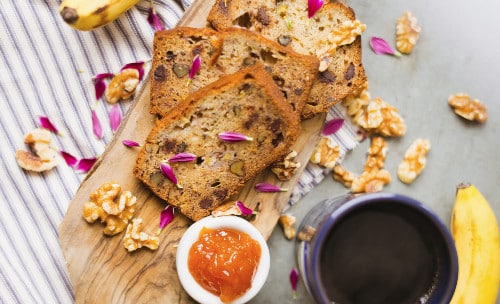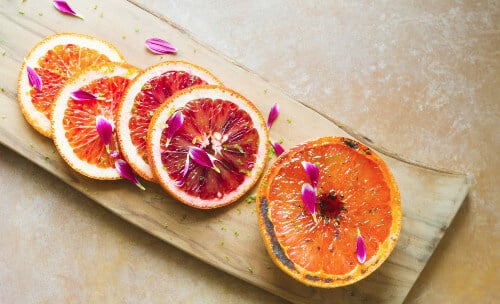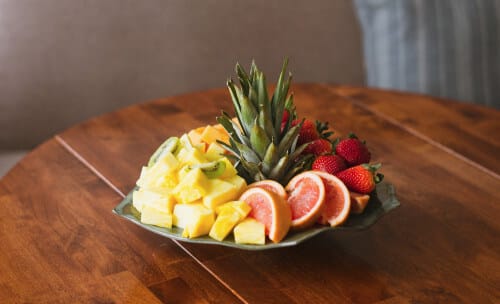 breakfast-brulee-grapefruit