The Pemaquid Peninsula, located smack dab in the middle of Midcoast Maine, is somewhat of a hidden gem. Located between some of Maine's most famous towns, Boothbay, Rockland, and Camden, it has remained uncommercialized with its beautiful coastline, less traffic and quietude; yet is within easy driving distance to all that Midcoast has to offer. There are three things we recommend our guests do, that are close by and super fun; order a picnic basket lunch and your day is complete!
Let's start out at the point of the Peninsula, with marble cove. A small, rocky coast carve out that overlooks the mouth of John's Bay; you can marvel at the view as well as search for treasures between the rocks on the beach in the cove. Not sure when it began, but over the years people have been throwing marbles into the rolling waves off the rocks. You can find new and old marbles, marbles of all colors and sizes, as well as marbles that are clear or cloudy from tumbling over the rocks.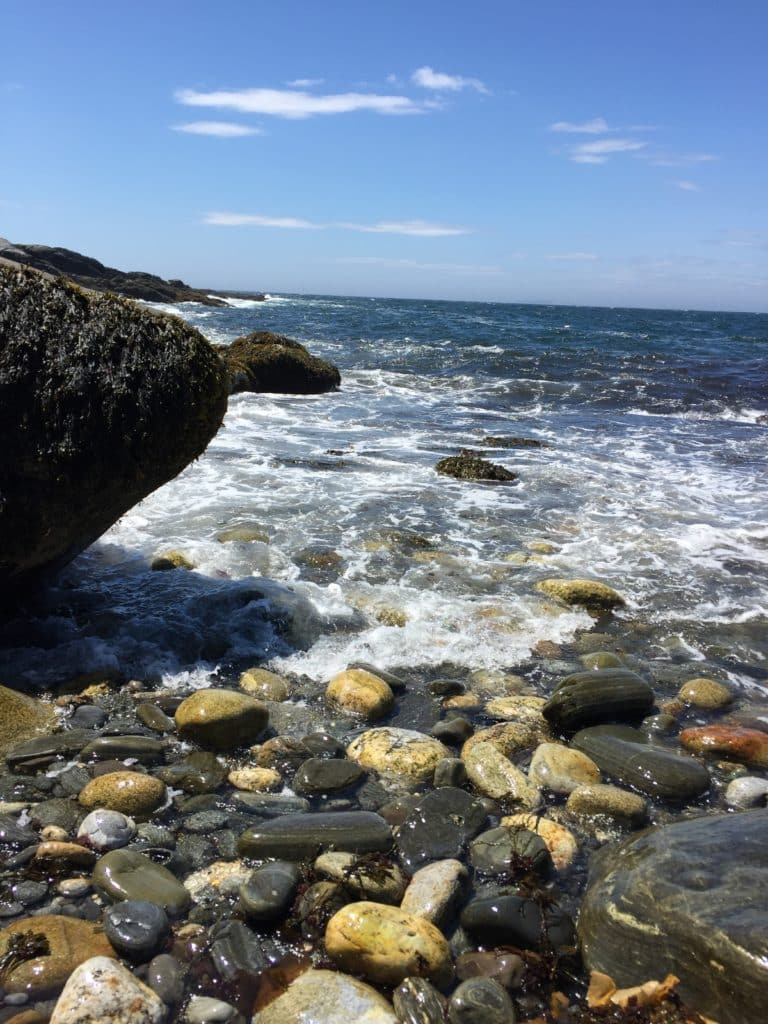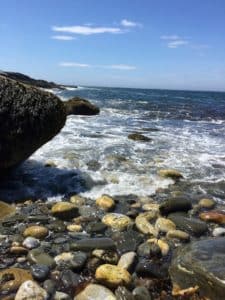 Then of course, there is the reflection pool by the iconic Pemaquid Lighthouse. Situated on an outcropping of ancient rock, the pool fills during high tide. If you catch it right, you are awarded with a view of the lighthouse standing tall above, as well as its reflection in the pool. Many a visitor has taken a picture by this pool, to capture twice their image along with the lighthouse's.
Experience a Norman Rockwell moment at the Bristol swimming hole. A small, man-made pond in Bristol Mills fed by the Pemaquid River, offers visitors a reprieve from the summer's heat with its cool, clear water. In addition, a newly built fish ladder has been constructed, with a bridge and viewing deck, for the Alewives to easily make their way back up the river to spawn in the spring.
Return to the Inn with a day of stories to share; sitting on the back deck before heading to sit at our bar with a signature cocktail. Then move to enjoy dinner in the restaurant and begin planning for your next day of area adventures.